Applications
of our product
We supply a wide range of ingredients which can be used in many different ways:
dried fruit specially calibrated for
bread making
or
pastries
including an extra fine almond paste which is ideal for making macaroons and financier cakes. We also make 100% almond, hazelnut or cashew purees for producing non dairy milks.
We make custom made products for well-known
chocolatiers
and we supply raw materials with very specific characteristics for
cosmetics
manufacturers.
The rigorous selection of our raw materials and complete mastery of the transformation process enable us to satisfy our clients.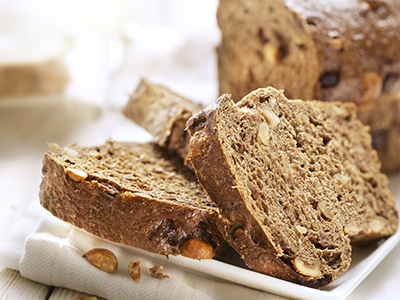 BREAD
For use in bread making. Customized mixes are also available.
Try:
✔ Walnut pieces specially for bread
✔ Dried fruit and cereal mixes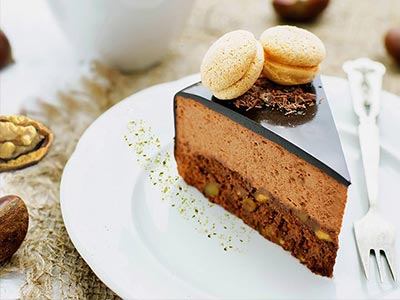 PASTRIES
Confectionery flavorings for pastries, whole dried fruit, in pieces, calibrated or powdered.
Try :
✔ Extra fine almond powder
✔ Traditional praline (50% almond hazelnut)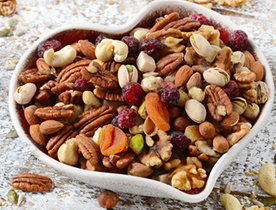 SNACKING
Our range of dried fruit is ideal for snacking. Single fruit bags or mixes are available.
Try
✔ Organic dried fruit mixes
✔ Amber walnut halves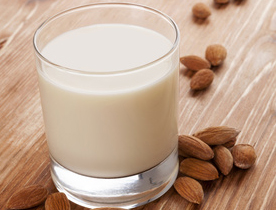 NON DAIRY MILK
Our 100% almond, hazelnut and cashew purees are ideal for making vegetable milks. This range is available in 200kg drums.
Try :
✔ Blanched almond puree
✔ Roasted hazelnut puree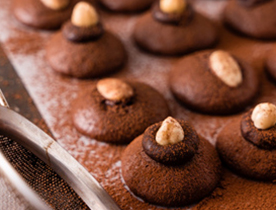 CHOCOLATES
Whole dried fruits and nut pieces, natural, roasted or caramelized for coating and decoration.

Try :
✔ Green whole pistachio
✔ Caramelized pieces of almond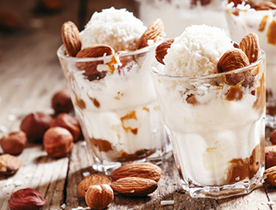 ICE CREAMS
For the creation of your ice creams, we offer pralines and 100% nut purees as well as toppings for decoration
Try :
✔ Pistachio almond puree
✔ Mixe dried fruit toppings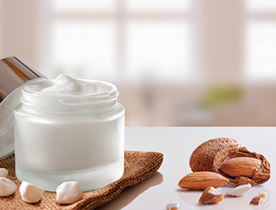 COSMETICS
Send us your specifications and we will offer you a product that meets your needs.

Try :
✔ Defatted almond powder
LNG certifications
Product quality and performance