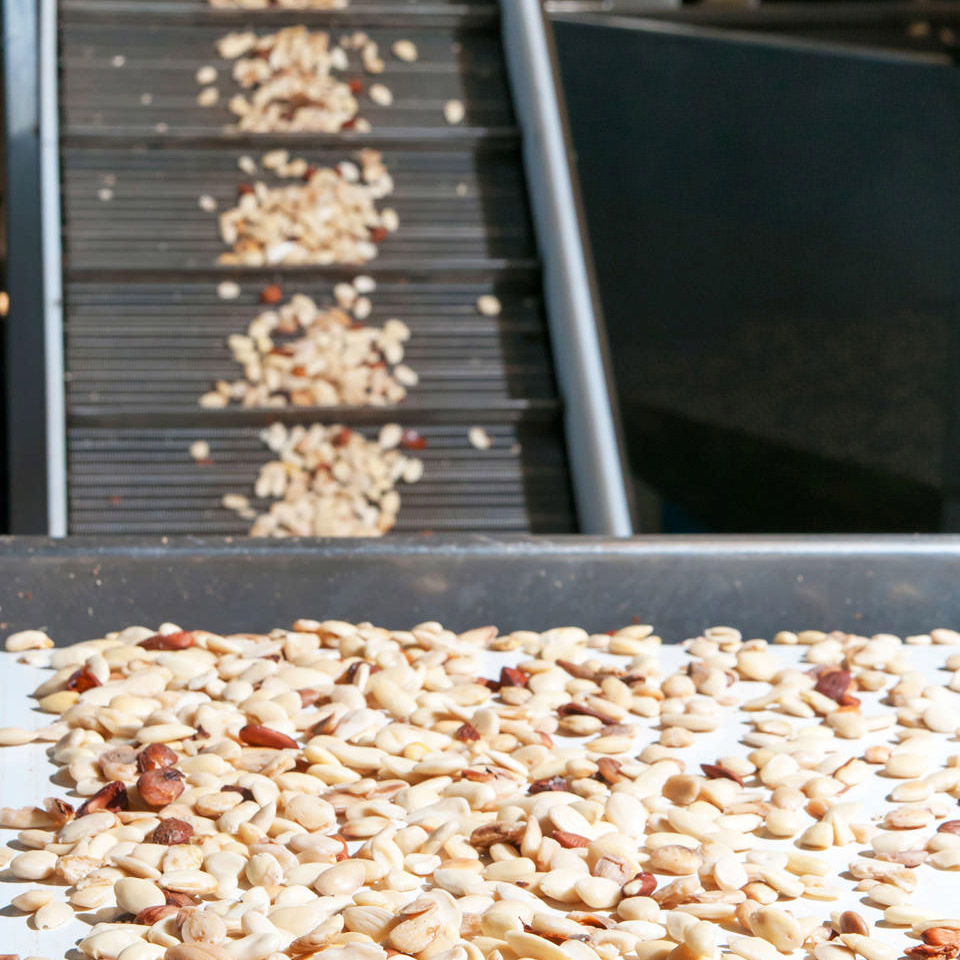 Production site
OUR PRODUCTION SITE IS CERTIFIED :
✔ IFS
✔ ISO 9001
✔ Organic Farming
✔ Perigord Nuts
Internal audits are regularly conducted in order to validate the continuous efficiency of our process and to enable the uninterrupted improvement of our quality system.
QUALITY OF THE PRODUCTS PROCESSED IN OUR FACTORY :
Systematic and rigorous check of the raw materials :
Organoleptic Check > in order to make sure the products comply and have a consistent taste.
Microbiological Analysis
Physico-chemical analysis
Traceability of raw materials and finished goods :
Follow-up of the batches from raw materials to the process until the finished goods
GMO and ionization :
Our raw materials and finished goods neither contain ingredients derived from Genetically Modified Organisms, nor are treated by ionization.
Allergenic Policy :
Peanut and sulphite free.
We make it a point of honor to guarantee the quality of our products. Food safety is a permanent on-going objective.
The quality of our products is a passport to the worldwide market